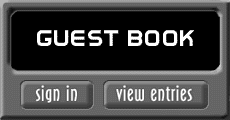 Thank your for visiting On The Spot GraFX! We're a thriving publishing, graphic arts, marketing, and advertising company serving central Texas and beyond! Comprised of professional staff and backed by over 16 years of experience, we offer our professional line of products and services at affordable rates. On The Spot GraFX is renown for "service on demand" as we have mastered the art of providing superior  print and digital media On The Spot at local events, as well as expeditious service for a wide array of individual and corporate needs.

We cater to your imagination and creativity! Whatever the need or dream, we do our best to bring your vision to fruition. We pride ourselves on custom work, so that your ideas remain a token expression individual uniqueness.

Our services include:

Photography | Print Media | Photo2Sketch Conversion | T-Shirt Design and Print | Banners | Business Cards | Flyers | Invitations | Website Development | Custom Logos | Electronic & Digital Presentations | DVD Presentations | CD & DVD Cover Graphic Art || Marketing & Promotion Material | Company Branding 

Call us today!

832.715.4857

All Major Credit & Debit Cards Accepted